Amruta Fadnavis – Warda Nadiadwala – Rahul Shukla – Gaurav Chopra – Renu Hansraj – Dr Anusha Srinivasan Iyer – Rupali Suri Et Al Grace Mid-Day Power Women Awards
To herald International Women's Day, Mid-Day, the morning daily Indian compact newspaper from Jagran Prakashan Ltd came out with the second edition of the Mid-Day Most Powerful Women Awards at the Orchid Ecotel. Exceptional women achievers making exemplary contributions in all walks of life recommitted to ensuring the safety, dignity and to provide opportunities to fellow women to pursue their dreams and aspirations.
The highlight of the event was that it highlighted the journey of inspiring women who made grassroots changes. The Women Achievers section highlighted the tremendous work done by women contributing to the society and the country. The focus clearly was on their innovation and spirit of service, leading to women-led development that falls in line with the Prime Minister's vision of celebration of women empowerment and national growth.
Singer-banker-social activist Amruta Fadnavis, producer-social activist Wardha Nadiadwala, Rahul Shukla – Sales Head, Mid-Day, achievers of the likes of Smita Thackeray, Dr Jaspinder Narula, Madhushree, Rupali Suri, Renu Hansraj, Dr Anusha Srinivasan Iyer, et al graced the event.
The celebrities in attendance were as follows. Amruta Fadnavis and Wardha Nadiadwala (Chief Guests), Gaurav Chopra (Guest of Honour), Rahul Shukla (Sales Head – Mid-Day), Smita Thackeray (Icon For Social Change), Renu Hansraj (Iconic Community Leader – Visionary), Rupali Suri (Iconic Contribution Towards Environment Conservation),Dr Jaspinder Narula (Iconic Voice Of Bollywood), Pink Joshi (Icon For Gender Equality), Madhushree (Iconic Voice Of The Year), Dr Anusha Srinivasan Iyer(Iconic Green Footprint Ambassador), Madhurima Tuli (Style Icon of The Year), Preeti Jhangiani (Woman Sports Enterpreneur Of The Year), Shruti Pathak (Songstress Of The Year), Sheeba Akashdeep Sabir(Iconic Celebrity Yoga Guru), Archana Gautam (Iconic Power-Pack Performer Of The Year), Sreejita De(Iconic Face Of Television Industry) Yuvika Chaudhary (Fashion Icon), Akansha Singh (Influential Health And Fitness Personality of The Year), Shama Shikander (Style Icon), Falguni Soni (Outstanding Contribution As Fastest Growing Brand In Nail Industry), Pavani Bhupendra Sudesha (Iconic Entrepreneur – Health & Wellness Coaching), Sanjukta Arun Barik (Iconic Entrepreneur – Art & Culture), Mamta Sipahimalani (Excellence In Corporate Gifting Solution), Kalyani Kaizzad Capadia (Iconic Women In Fitness Eduction), Sejal Shinde (Iconic Enterpreneur Of The Year), Shikha Gupta & Reshma Nikam (Directors) — Iconic Business Women Of The Year), Tanushree Roy Daga (Smart Restaurant Of India), Chef Loima (Iconic Thai Chef In India), Krupa Doshi (Iconic Women Enterpreneur In Food Industry), Neha Seth Arora (Iconic Wedding Planner of The Year), Dr Rituparna Banerjee (Iconic Women Achiever In Education Sector), Sneha Khanna (Iconic Youngest Business Woman Of The Year — Real Estate), Srushti Bala Nandgaonkar (Iconic Philanthropist In The Field Of Education), Mehek Purohit (Most Influencing Marketer Of The Year), Dr Sewanti Limaye (Iconic Medical And Precision Oncologist), Rashmi Arya (Iconic Woman Entrepreneur Of The Year), Mahua Chaudhari & Binny Sharma (Iconic Contribution Towards Women Empowerment), Shweta Pilani (Disruptive Fintech Solution For Retail), Adv Rubina Akhtar Hasan Rizvi (Iconic Sports Club), Geeta Singh (Iconic Entrepreneur Of The Year) among others.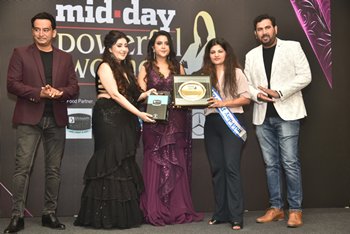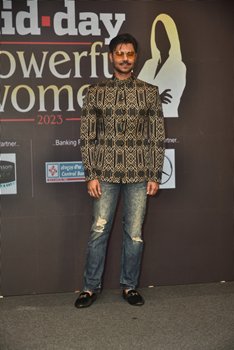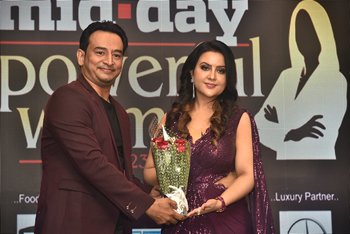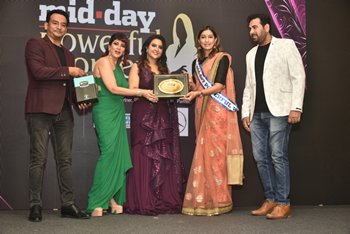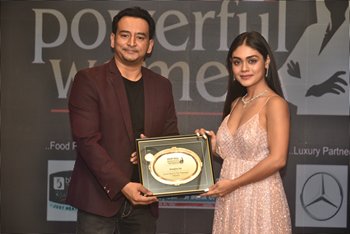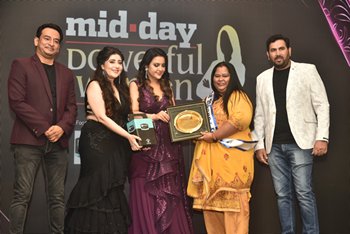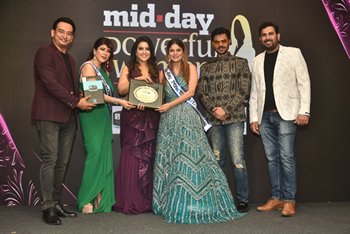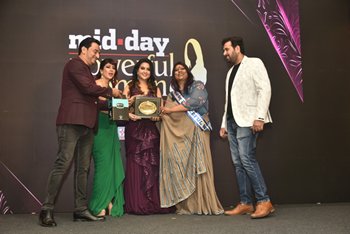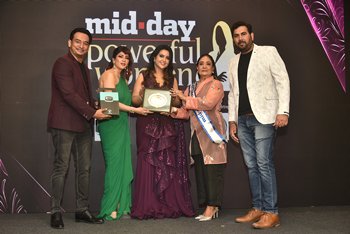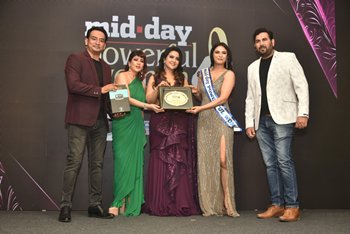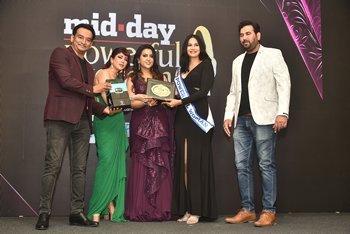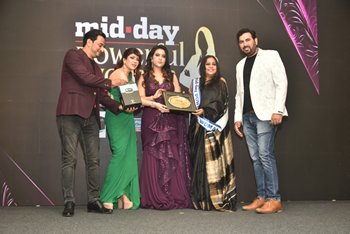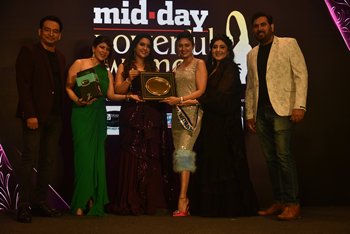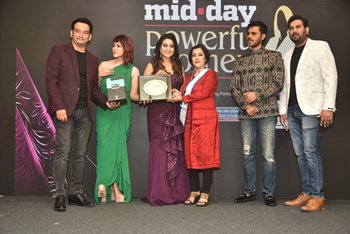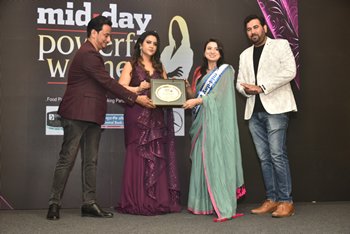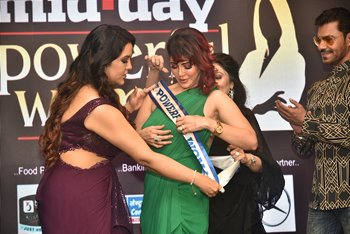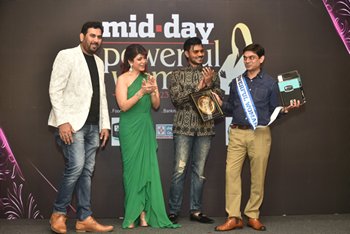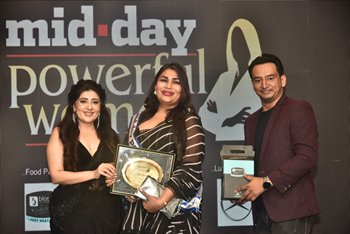 Amruta Fadnavis – Warda Nadiadwala – Rahul Shukla – Gaurav Chopra – Renu Hansraj – Dr Anusha Srinivasan Iyer – Rupali Suri et al grace Mid-Day Power Women Awards