Jijau Sanstha Started A Hunger Strike For The Justice Of The Project Victims And Nilesh Sambre Is Sitting On Fast With The Project Victims
Jijau Sanstha's founder Nilesh Sambre, his colleagues and project-affected citizens have taken the path of hunger strike against the administration for the justice rights of the project-affected farmers and the underprivileged in Palghar district on Tuesday, February 28, at Collectorate Palghar. Along with the civic facilities announced by the government, workers of many social organizations and many citizens of the Palghar district spontaneously participated by giving their cooperation.
Palghar district is the confluence of all three: Sagari, Nagari and Parvat. Maharashtra is known as the district of tribals, as the tribal population predominantly inhabits these hilly areas. Being the district of tribals, many projects have been brought in this district under the tribal remedial scheme. However, till now, everything still needs to be completed, or it is still in incomplete condition. Taking advantage of the ignorance of tribals here, To date, they are deprived of their remuneration and facilities. Even today, despite the construction of many dams in this district, the local people are deprived of water.
On the contrary, there is no employment for the citizens here, and some projects still need to be completed. These include Surya-Dhamani-Kavadas Dam, Lendi and Kharkhar Dam, and Wagh Project.  , Tulachapra, Pimporna and Dhasai, and Deharje Dam must be mentioned against this. Jijau Sanstha founder Nilesh Sambare and his colleagues have started a fast unto death at Collectorate Palghar against the injustice being done to the project victims and local citizens.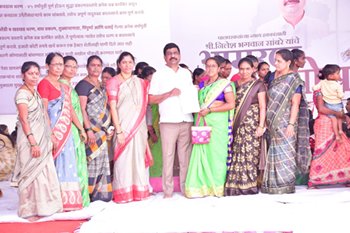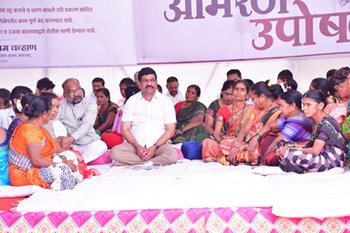 Jijau Sanstha Started A Hunger Strike For The Justice Of The Project Victims  And Nilesh Sambre Is Sitting On Fast With The Project Victims